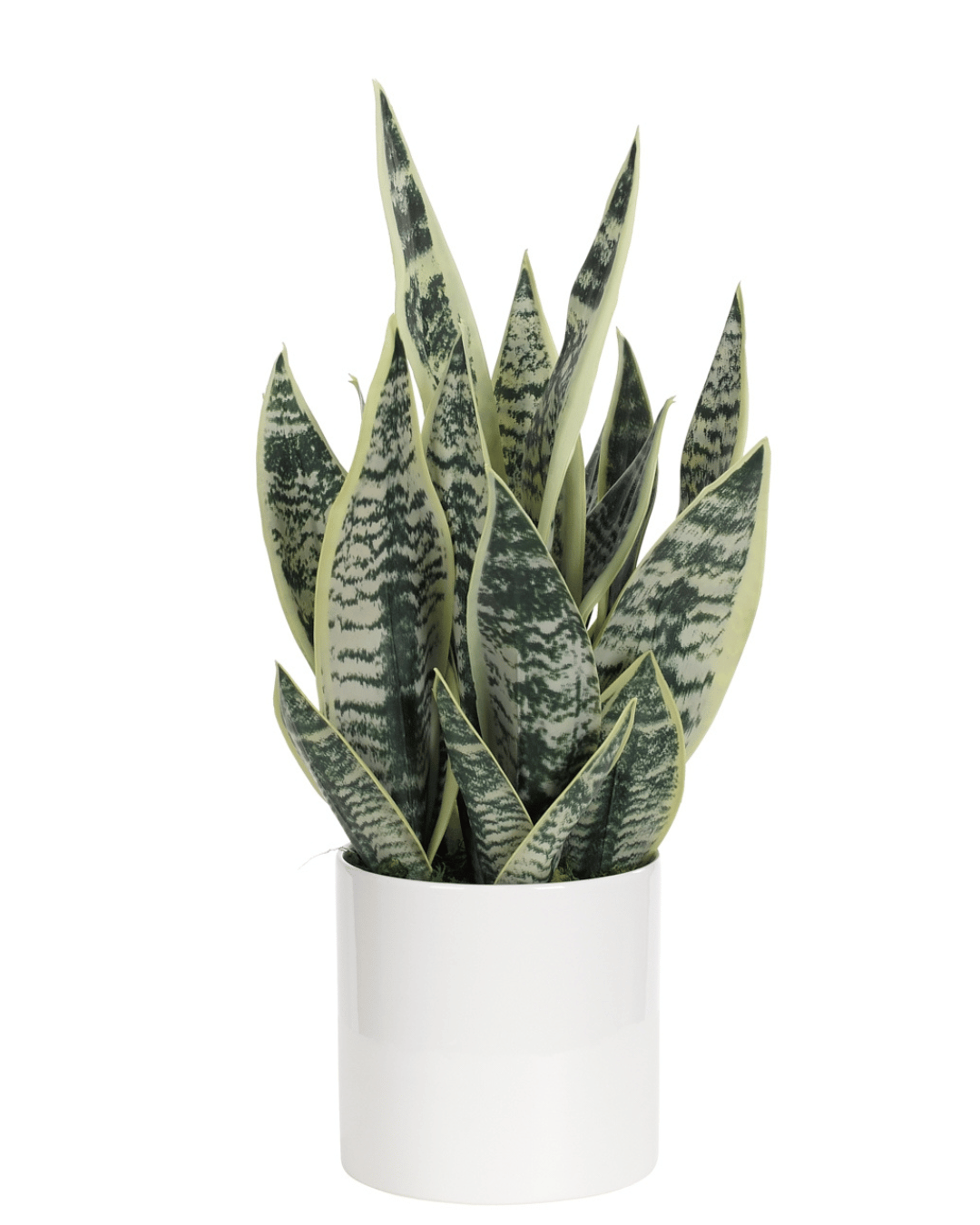 Ceramic Pot Faux Sansevieria 22-Inch
This gorgeous green and white Ceramic Pot Faux Sansevieria is the perfect pick-me-up for any room! At 22-inches tall, it's sure to turn heads and make your decor stand out. With its luscious foliage and eye-catching colors, this faux plant is sure to liven up any living space!
Our return and exchange policy for online orders lasts for 5 days from the date of delivery. To be eligible for a return, the item must be unused and in its original packaging. Please include the packing slip when returning the item. We kindly ask that you refrain from sending the purchase back to the manufacturer.
**Note that items purchased during promotional sales are final sale and are not eligible for return or exchange.
Packaged in Style
At Bungalow, we know that attention to detail makes all the difference, which is why we put the same level of care and consideration into packaging and delivering your order as we do into curating our selection of unique items. Each piece in your order is carefully wrapped and packaged by hand, ensuring that it arrives at your doorstep in pristine condition.
Delivered with care
We want every aspect of your Bungalow experience to be memorable, from the moment you begin browsing our selection to the day your new pieces arrive at your home. That's why we believe that the little things matter, and we take great pride in our personalized, hand-packaged orders. We want you to feel special and appreciated as a valued customer, and our meticulous packaging is just one of the ways we show our commitment to quality and care.