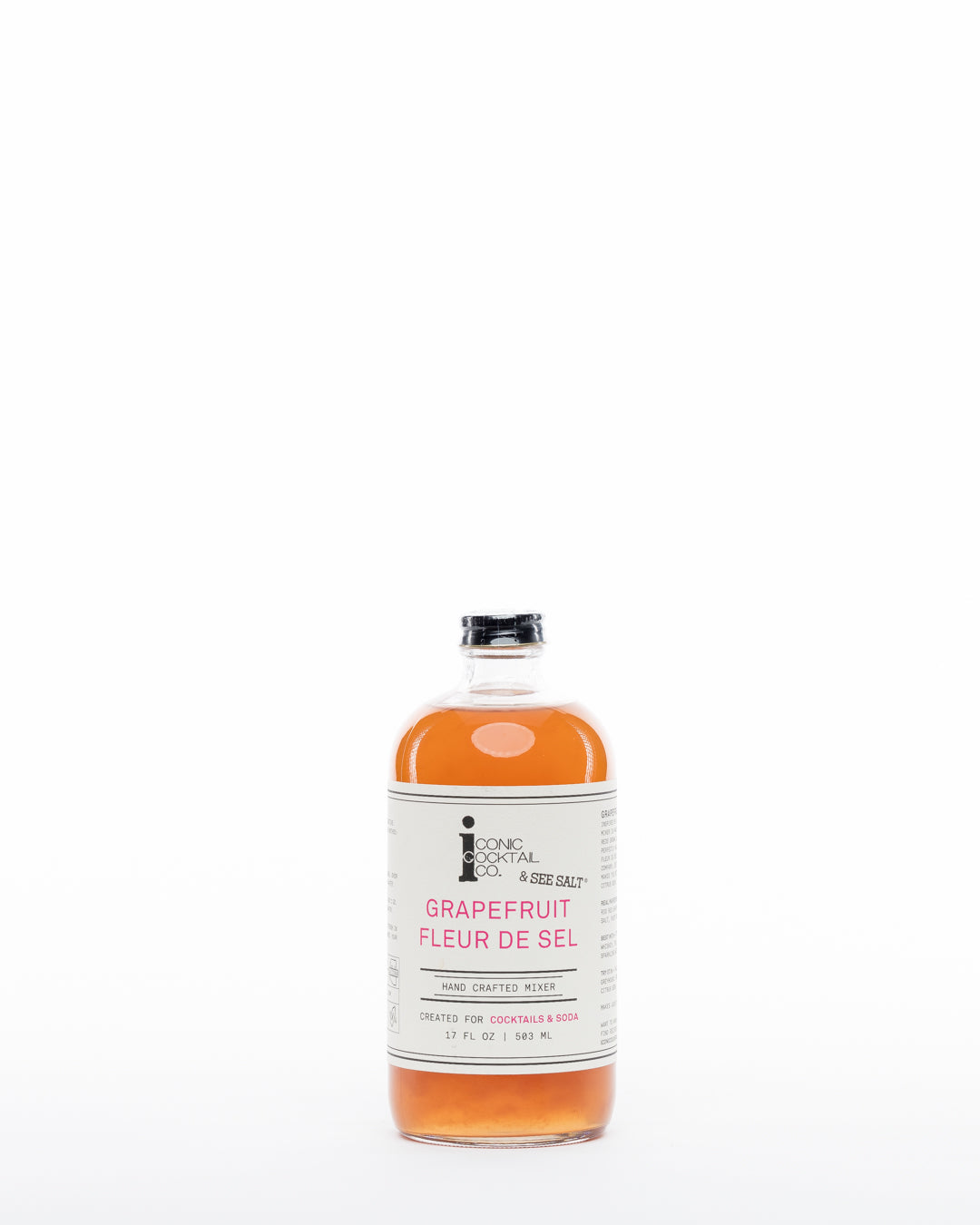 Grapefruit Fleur De Sel - 17oz Mixer
Indulge in the refreshing essence of the Iconic Grapefruit Fleur de Sel, a delightful concoction inspired by Arizona's vibrant citrus season. Crafted with the utmost care, this mixer boasts the tangy notes of fresh grapefruit juice, perfectly complemented by a subtle touch of salt. Iconic Cocktail Co. sources their French fleur de sel from the esteemed SEE SALT, a local Phoenix business, and hand-pick the finest Arizona organic Rio Red grapefruits from McClendon's Farm. The result is a mixer that shines when paired with your favorite spirit, effortlessly transforming into a tantalizing Paloma or a zesty citrus soda. Savor the taste of spring in every sip with this exquisite creation.
Packaged in Style
At Bungalow, we know that attention to detail makes all the difference, which is why we put the same level of care and consideration into packaging and delivering your order as we do into curating our selection of unique items. Each piece in your order is carefully wrapped and packaged by hand, ensuring that it arrives at your doorstep in pristine condition.
Delivered with care
We want every aspect of your Bungalow experience to be memorable, from the moment you begin browsing our selection to the day your new pieces arrive at your home. That's why we believe that the little things matter, and we take great pride in our personalized, hand-packaged orders. We want you to feel special and appreciated as a valued customer, and our meticulous packaging is just one of the ways we show our commitment to quality and care.